Other
It's TIME to focus on rhythm!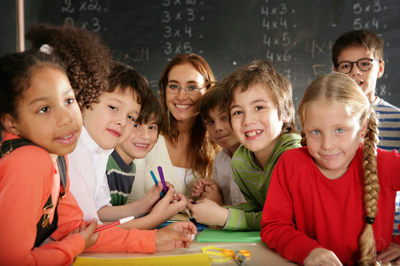 IM synchronizes and improves the efficiency of our internal brain clock(s), which improves temporal processing and neural efficiency. Since conditions such as PDD-NOS, Stuttering, visual processing disorder, Down syndrome, and TBI have all been associated with poor temporal processing, improving neural efficiency could potentially slow or reverse the affects of a host of clinical disorders. Greater neural efficiency results in more efficient brain connectivity, communication and synchronization between the essential brain networks.
So many children have been able to benefit from IM training. Take William, for example. After a few months of IM training, he is no longer clinically defined as stuttering and his positive mood mirrors those improvements.
And there is Sean, who was diagnosed with OCD, PTSD, ADHD, PDD and other cognitive deficits. Now, his mother says IM restored hope for a little boy that medication and traditional therapy failed.
Or Adam, who nearly drowned at only 11 months old.
Part of what makes IM so unique is its ability to improve domain-general mechanisms. The domain-general mechanism of timing is a "jack of all trades" mechanism that manifests itself in sleep cycles, speech patterns, ability to attend over time and overall efficacy of brain communication. This timing in the brain, or temporal processing, has been shown to be deficient in several common conditions, including everything from mild learning disability to severe developmental disorders. However, IM can also help children who just want to improve, like Smith or Lauren. IM is the only training program that improves timing in the brain in an organized, systematic, flexible and engaging format.
Flexible is right. You can get all of these great benefits right from the couch! No more worrying about fitting training into your schedule. With IM-Home®, your child is able to complete their training under the supervision of your therapist, but in the comfort of your own living room, bedroom, office, etc. Ask your Provider about IM-Home® today!
Research shows that combining whole body movements with cognitive tasks leads to overall better outcomes. Interactive Metronome® is a patented and unique training tool that challenges thinking and movement simultaneously, providing real-time millisecond feedback to help synchronize the body's "internal clock."
IM training has been shown to improve:

Attention and concentration
Memory and processing
Bilateral coordination
Motor skills
Control of impulsivity
In everyday life, children are seeing positive results in:

Academic performance
Behavior and self-esteem
Activities of daily living (ADLs)
Reading and speech fluency
For help with particular conditions, look for Providers our badges on our Provider Locator Board. These badges are designed to highlight the special IM training our Providers have done in these areas to better serve their populations. The badges are: Academics, Adult Motor, Autism, Brain Injury, Combining IM, Early Intervention, Home Health/SNF, Innovative Pediatrics, Neuromuscular, Processing (Aud/Vis), Reading Fluency/Writing, SPD, Speech and Sports

Blogs:

Webinars:

Check out our selection of webinars to help clients from all backgrounds on our course catalog. We have over 100 webinars that cover every aspect of IM training. We also have over 20 free webinars to help you get started with your population; check them out here.

'