Welcome to IM Courses
The best way to learn about IM is to attend a Live Certification Course or to speak with your representative. Join the 30,000+ Professionals who are IM Certified! Register for this engaging 1 day course & earn contact hours/ASHA and AOTA CEUs.
Peer reviewed studies repeatedly confirm the importance of timing & rhythm for human performance. According to IM research, improving Neurotiming may result in better function in the following areas:
Attention
Processing Speed
Working Memory
Executive Functions
Self-Regulation
Expressive & Receptive Language
Reading Comprehension, Rate & Fluency
Mathematics
Upper extremity function (Parkinson's, hemiplegia, CP, hand function)
Motor coordination
Athletic performance (golf, soccer)
New to IM?
Real World Application for Pediatrics and Adults
Register for an Upcoming Course Near You
FEATURED WEBINAR: An Introduction and Practical Guide to the Effective Treatment of Autism with IM
You're Invited to Join Us on April 11th at 12 PM EST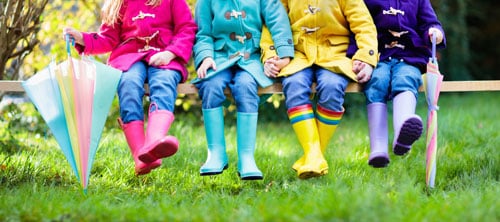 FREE
An Introduction and Practical Guide to the Effective Treatment of Autism with IM
Discover how timing & rhythm training has a relatively fast and profound impact on the symptoms of Autism, and learn clinically proven strategies to effectively implement Interactive Metronome (IM) with individuals on the Autism Spectrum.
CEUs
Course Meets Requirements for:
2.0 Contact Hours SLP(ASHA) = 0.2 CEUs
2.0 Contact Hours OT/OTA (AOTA) = 0.2 CEUs

Autism challenges the individual, their family, the community and the practitioner. The complexity and variety of symptoms that define Autism Spectrum Disorders (ASD) require service providers to constantly update their knowledge and skills to best serve these individuals. Sensorimotor synchronization training with Interactive Metronome (IM), as part of a comprehensive treatment plan, has the potential to directly and positively influence the person's ability to learn and engage with the world around him. This course will introduce practitioners to new advances in our understanding of ASD, including the pivotal role of timing & rhythm for speech, language, pragmatic, cognitive, motor and sensory processing skills. Participants will learn strategies to evaluate the unique strengths and needs of each individual with ASD as well as how to develop and implement effective IM training with consideration for communication, sensory, motor & behavioral challenges. The expert presenter will incorporate several videos and real examples to illustrate techniques.
• Introduction and review of course objectives
• Review of the most current research on timing, rhythm and Autism Spectrum Disorders (ASD)
• Characteristics of an effective IM training program for individuals with ASD
• Conducting the IM assessment with a person who has ASD
• Developing an effective IM training plan for the person with ASD
• Preparing & setting up the treatment environment for the person with ASD
• Implementing individualized IM training and treatment techniques that work well for individuals with ASD
• Educating the person with ASD and stakeholders regarding the benefit of IM training and home programming
• Presentation of case studies and period of question and answer
• Exam and course evaluation
Thursday April 11, 2019 12:00 - 2:00 PM EST
Already IM-Certified?
Get ready for the next step!
IM Works. Find Out How it Can Impact Your Practice
With IM you can easily scale & grow your practice, all while achieving better patient outcomes!