Welcome to IM University
Interactive Metronome is proud to an Approved CE Provider for ASHA, AOTA, and various PT Associations/Boards in select states. Please see each course listing & agenda for CEUs offered.
The best way to learn about IM is to attend a Live Certification Course or to speak with your representative. Join the 30,000+ Professionals who are IM Certified! Register for this engaging 1 day course & earn CEUs.
Interactive Metronome® (IM) is an evidence-based assessment and training tool that measures & improves Neurotiming, or the synchronization of neural impulses within key brain networks for cognitive, communicative, sensory & motor performance. As the individual activates a trigger in time with a steady auditory beat, IM technology provides real-time auditory and visual feedback for millisecond timing. Knowing whether he is hitting before, after, or exactly in sync with the beat to the millisecond allows the individual to make immediate, online corrections to improve timing & rhythm over the course of training.
Peer reviewed studies repeatedly confirm the importance of timing & rhythm for human performance. According to IM research, improving Neurotiming may result in better function in the following areas:
Attention
Processing Speed
Working Memory
Executive Functions
Self-Regulation
Expressive & Receptive Language
Reading Comprehension, Rate & Fluency
Mathematics
Upper extremity function (Parkinson's, hemiplegia, CP, hand function)
Motor coordination
Athletic performance (golf, soccer)
Become IM Certified at a Live Course near you
Beef up your resume by learning how to use this cutting edge technology.
The most
engaging

CE

event you will ever attend!

Discover the scientific evidence behind IM & learn hands-on practical applications for addressing critical brain timing skills in order to improve outcomes in the areas of cognitive, communicative, motor, sensory, and academic performance in conditions like ADHD, Autism, Dyslexia, Stroke, and TBI.

Join the 30,000+ Professionals who are IM Certified! Register for this engaging 1 day CE approved course….
Register for an Upcoming Course Near You
Certification: Interactive Metronome for Pediatrics & Adults This is not your everyday boring classroom certification class. You won't be just sitting at a seat listening to a lecture. At an IM Certification Course you will get to participate in a highly hands-on class. Plus, you will get to experience our famous Group and Lab work part of the course.
*Orders placed in California, Florida, Michigan, New Jersey, North Carolina or Texas are subject to tax.
*CEUs Offered For: 0.8 ASHA (SLP), 0.8 AOTA/10 NBCOT PDUs (OT/COTA)
*PTs & PTAs: Approved for year 2016 in AK (0.8 CEUs), AL (no approval required; 0.8 CEUs), AR (0.8 CEUs), CO (no approval required; 0.8 CEUs), FL (8.0 CEH), IL (0.8 CEUs), KS (0.75 CEUs), MD (0.8 CEUs), PA (0.8 CEUs), TN (0.8 CEUs), TX (8 CCUs), VA (0.8 CEUs), WI (0.8 CEUs), WV (0.8 CEUs).
*Others may submit paperwork to your state board for CEUs. Check your state for eligibility. Approval of this course does not imply that any of the PT Boards listed here support the views of the presenter or sponsor.
Course Cost Only $149! *Please note, because of our reduced prices we no longer offer an early bird discount.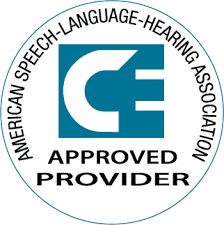 New OnDemand Certification Course!*
Now you don't have to wait for a location near you to take your IM knowledge to the next level.
Our OnDemand Certification & Coaching program is designed to give you the tools and knowledge you need to become a stellar Interactive Metronome® Provider. Throughout the training process, you will learn the basics of the IM application and strategies for individualizing IM training and maximizing success. The Interactive Metronome® OnDemand Certification & Coaching Course consists of 8 training modules. Each module is delivered in a rich video format with supplemental readings and direct hands-on training for use of the IM technology. Our self-paced, 8-module course is a convenient and engaging way to become IM Certified!
Course Cost
  $225
CEUs Offered For:
0.85 AOTA CEUs/10.65 NBCOT PDUs (OT/COTA)
0.85 ASHA CEUs (SLP/SLPA)
PT/PTA & Other Disciplines Not Listed Above: If your discipline or state is not listed above, you may submit paperwork to your state board or association for CEUs if they allow you to do so. Please check with your state board/association prior to registering for this course
*You must own the equipment to register for this course.
You must have the IM equipment to take this course in order to complete the labs. If you do not already own the IM equipment, you may qualify for an equipment loan. If you don't own the equipment,
contact your representative
for more information.
*Rules and restrictions apply. Only available to qualified participants.  Deposit for IM equipment is required & is fully refundable upon return of the loaner equipment to IM.
New to IM?
Real World Application for Pediatrics and Adults
Already IM-Certified?
Get ready for the next step!
Become a provider, request more information