Occupational Therapists
Occupational Therapists understand quality of life, and they know how important the simple things can be. Life is about playing with your kids, gardening, playing an instrument, dancing, and sometimes, balancing the checkbook. Life is about…well, living. Regardless of the situation, maintaining functional independence is crucial for completing most activities of daily living (ADLs). To do that, your clients need to restore the efficient, synchronized communication between their functional brain networks; this communication relies on timing.
Why Occupational Therapists Love IM
IM helps your clients reach their outcome goals faster!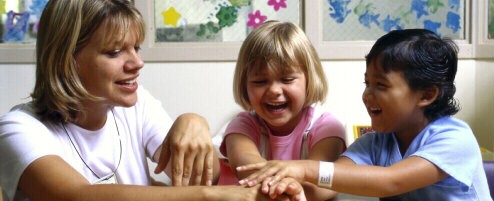 IM training helps clients start improving in the following areas:
Handwriting & Other Fine Motor Skills
ADLS & IADLS
Cognitive Skills
Self-Regulation
Reciprocal Interactions
Sensory Integration
Driving

IM training helps clients overcome difficulties associated with:
ADHD
Autism Spectrum Disorders
Sensory Processing Disorder
Developmental Delays/Disorders
Tramatic Brain Injury
Stroke
Spinal Cord Injury
Parkinson's, MS & Other Neurological Disorders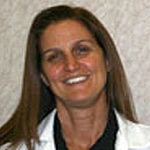 "The IM has provided a tool for therapists across our company to engage patients in their therapy. With the IM we can push for greater gains in cognition, coordination and balance than we could before. It is a proven modality used by therapists to get better outcomes."
Cheryl Miller, OTR/L,    
National Director of Clinical Services, HealthSouth, Sunrise, FL
Results with Interactive Metronome®
Thousands of clients, case studies & clinical testimonials demonstate effectiveness
OnDemand Courses
Attend an exciting webinar to learn more about how IM can help improve clients' outcomes
Many of our OT professionals have elevated their practice by completing our diagnoses or deficiency related courses to augment their IM training services. These webinars are great tools for inspiring you with new and innovative ways to incorporate IM in many different ways during client training. While we offer a full range of webinars, some of the following webinars listed have information particular to your profession.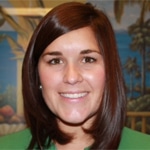 "Introducing IM to our facility has also allowed us to target a population who felt there was no hope in improving their quality of life. My patients who have completed the IM program have found the ability to return to meaningful activities by improving their balance, coordination, and overall confidence in their daily lives. Not only has this program brought us great results from a treatment perspective, but it has allowed our facility to grow and be known throughout the community."
Kelly Coleman, OTR/L
The Glenview at Pelican Bay, Naples, FL
Become a provider, request more information