By Interactive Metronome - June 9, 2016
IM Featured in the News: Brain Injury Radio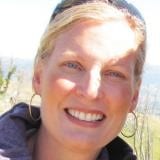 Interactive Metronome® will have the honor of discussing IM and TBI on a brain injury dedicated radio program.  We invite everyone to listen in live on Wednesday Night, June 15th at 7pm Pacific/10pm EST.  Can't make it – don't worry!  A recording of the interview will be available.  To listen to the interview visit  http://tobtr.com/8314745.
Here's more information about the show and Amy Vega:
Amy Vega, MS, CCC-SLP holds her master's degree in Speech-Language Pathology and holds the Certificate of Clinical Competency from the American Speech Language & Hearing Association (ASHA). In clinical practice, she specialized in adolescent and adult rehabilitation for patients diagnosed with traumatic brain injury, stroke, epilepsy, brain tumor & and other disease processes that affect communication, cognition, and behavior. She currently serves as Director of both the Clinical Education Department and the Clinical Advisory Board for Interactive Metronome, Inc. and is their Continuing Education Administrator. She provides clinical support to Interactive Metronome (IM) providers globally, serves as Editor in Chief for IM's educational publications, develops IM certification & training materials, and is the master-trainer for IM certification instructors. The Interactive Metronome (IM) is a research-based training program that helps children and adults overcome attention, memory, and coordination limitations. More information can be found at interactivemetronome.com
This show is a gathering place for anyone seeking recovery from the challenges of life on life's terms. We discuss useful tools that have helped us lighten the load, of our journey through recovery. This is a "we" recovery program, because it is in the "we," that we find the new "me."
We focus on the four A's of Recovery: Awareness, Acceptance, Action and Adaptation. This is a place for survivor's striving to become thrivers.
Front part of show is a featured guest. The second is Open Mic and some great Indy Music, sure to inspire! Host is Kim Justus, author of In a Flash: Miracles Here and Beyond found at www.inaflash.org & "Like" at www.facebook.com/inaflash.org and www.facebook.com/braininjuryradionetwork