Learn More About IM
Earn Contact Hours and ASHA/AOTA CEUs with these FREE Course Offerings
The Interactive Metronome® (IM) is a research-based training program that helps children and adults overcome attention, memory, and coordination limitations. IM works for people of all ages who have a variety of conditions affecting their cognitive and physical abilities.
These informative courses are FREE and will challenge you to think about the effectiveness & efficiency of the services you provide to your clients. You will learn the importance of addressing underlying deficits in timing & rhythm to improve neural efficiency in order to accelerate and exceed expected outcomes.
Clinical Studies have shown significant improvements in cognitive and physical skills including:

Today, there are more than 30,000+ certified IM providers in over 5,000 clinics, hospitals and universities worldwide. In addition to a wealth of published research, IM has received an abundance of media attention including the CBS Early Show, CNN News, US News and World Report, as well as various segments that have aired on hundreds of TV affiliates, radio stations and national publications.
Interactive Metronome® is an approved CE provider for AOTA and ASHA . It is our goal to educate professionals and contribute to the most complete functional outcomes of their clients.
Sign up for a Free Course and earn Contact Hours/CEUs (Pending successful completion of a written exam).
FEATURED WEBINAR: An Introduction and Practical Guide to the Effective Treatment of Autism with IM
Register for Our Featured Webinar Today for FREE!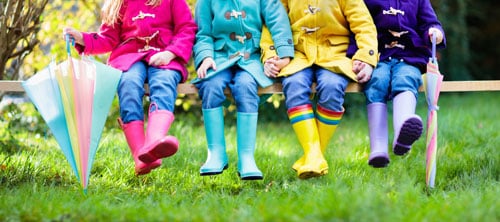 FREE
An Introduction and Practical Guide to the Effective Treatment of Autism with IM
Discover how timing & rhythm training has a relatively fast and profound impact on the symptoms of Autism, and learn clinically proven strategies to effectively implement Interactive Metronome (IM) with individuals on the Autism Spectrum.
CEUs
Course Meets Requirements for:
2.0 Contact Hours SLP(ASHA) = 0.2 CEUs
2.0 Contact Hours OT/OTA (AOTA) = 0.2 CEUs

Course Type
On Demand Webinar
Autism challenges the individual, their family, the community and the practitioner. The complexity and variety of symptoms that define Autism Spectrum Disorders (ASD) require service providers to constantly update their knowledge and skills to best serve these individuals. Sensorimotor synchronization training with Interactive Metronome (IM), as part of a comprehensive treatment plan, has the potential to directly and positively influence the person's ability to learn and engage with the world around him. This course will introduce practitioners to new advances in our understanding of ASD, including the pivotal role of timing & rhythm for speech, language, pragmatic, cognitive, motor and sensory processing skills. Participants will learn strategies to evaluate the unique strengths and needs of each individual with ASD as well as how to develop and implement effective IM training with consideration for communication, sensory, motor & behavioral challenges. The expert presenter will incorporate several videos and real examples to illustrate techniques.
• Introduction and review of course objectives
• Review of the most current research on timing, rhythm and Autism Spectrum Disorders (ASD)
• Characteristics of an effective IM training program for individuals with ASD
• Conducting the IM assessment with a person who has ASD
• Developing an effective IM training plan for the person with ASD
• Preparing & setting up the treatment environment for the person with ASD
• Implementing individualized IM training and treatment techniques that work well for individuals with ASD
• Educating the person with ASD and stakeholders regarding the benefit of IM training and home programming
• Presentation of case studies and period of question and answer
• Exam and course evaluation
Practice Management Essentials: Growth & Scalability with Interactive Metronome®
Register for Our Featured Webinar Today for FREE!
Practice Management Essentials: Growth & Scalability with Interactive Metronome
If you are an owner, manager or engaged employee interested in building a successful practice, this course is for you. Developing a clear vision and understanding of the dynamics of your business can affect your profitability, stress level and effectiveness with clients. In addition, maximizing your implementation, marketing and effectiveness with tools like Interactive Metronome can enhance your outcomes and support your business.
This course, the first of 3 presentations focused on practice management with IM, will help you develop or fine-tune your vision, develop objectives and implement a strategy to create a culture that drives your success. This course will also discuss the key aspects of billing, coding and planning to ensure a favorable outcome.
Course Cost
 

 FREE
CEUs Offered For:


0.3 AOTA CEUs/1.25 NBCOT PDUs (1.0 Contact Hours)


0.3 ASHA CEUs (1.0 Contact Hours)
PT/PTA & Other Disciplines Not Listed Above: If your discipline or state is not listed above, you may submit paperwork to your state board or association for CEUs if they allow you to do so. Please check with your state board/association prior to registering for this course.
Contact hours/CEUs are offered pending successful completion of Parts 1-3 of this course, including the written exam for each part. Partial credit will not be awarded.
Free Introductory Online Courses: The Basics
These courses will give you a basic understanding as to how IM could help your client population

Are you new to the world of Interactive Metronome® and not quite sure where to start? How about with the basics? You will learn how IM can be used in a multitude of healthcare settings, in addition to how it can be adapted for many disciplines, including: Occupational Therapy, Speech & Language Pathology, Physical Therapy, Education and other Rehabilitation Specialties! As you embark on your IM journey, you will start to learn how IM can work for you and your clients. The basics are just the beginning.
Free Advanced Courses: Interdisciplinary

All professionals working in medical/hospital, rehabilitation, skill nursing, assisted-living, and home health settings recognize the important role they each play in client gains and retention. These courses will put you on the path that allows you to seamlessly integrate training plans with all needed specialties to make the most out of your clients' training and care. Practical tips and strategies will be discussed, including how Interactive Metronome can be incorporated by various professionals into rehabilitation programs.
IM Works. Find Out How it Can Impact Your Practice
With IM you can easily scale & grow your practice, all while achieving better patient outcomes!