Sustaining your therapy practice can be challenging when your adult patients experience financial difficulties themselves. This course explains how you can help your patients achieve better treatment outcomes by access to vital income through the federal insurance program called Social Security Disability Insurance (SSDI). SSDI is a vital alternative when your patients' have experienced a chronic injury or illness that prevents them from working.
Health conditions more likely to qualify for SSDI include stroke, traumatic brain injury, spinal cord injury, cancer, myasthenia gravis, and neurological and degenerative medical conditions such as Parkinson's disease, multiple sclerosis and osteoarthritis.
Interactive Metronome is collaborating with disability services provider, Allsup, to bring training that outlines the importance of SSDI for adult patients, why it's often overlooked as a resource, the complexity of the application and appeals process, and how you can easily guide them to support with this process. Participants will add to their options for helping maintain the therapy relationship with their adult patients for as long as they need treatment, and be able to restart therapy with those who may have stopped due to financial limitations.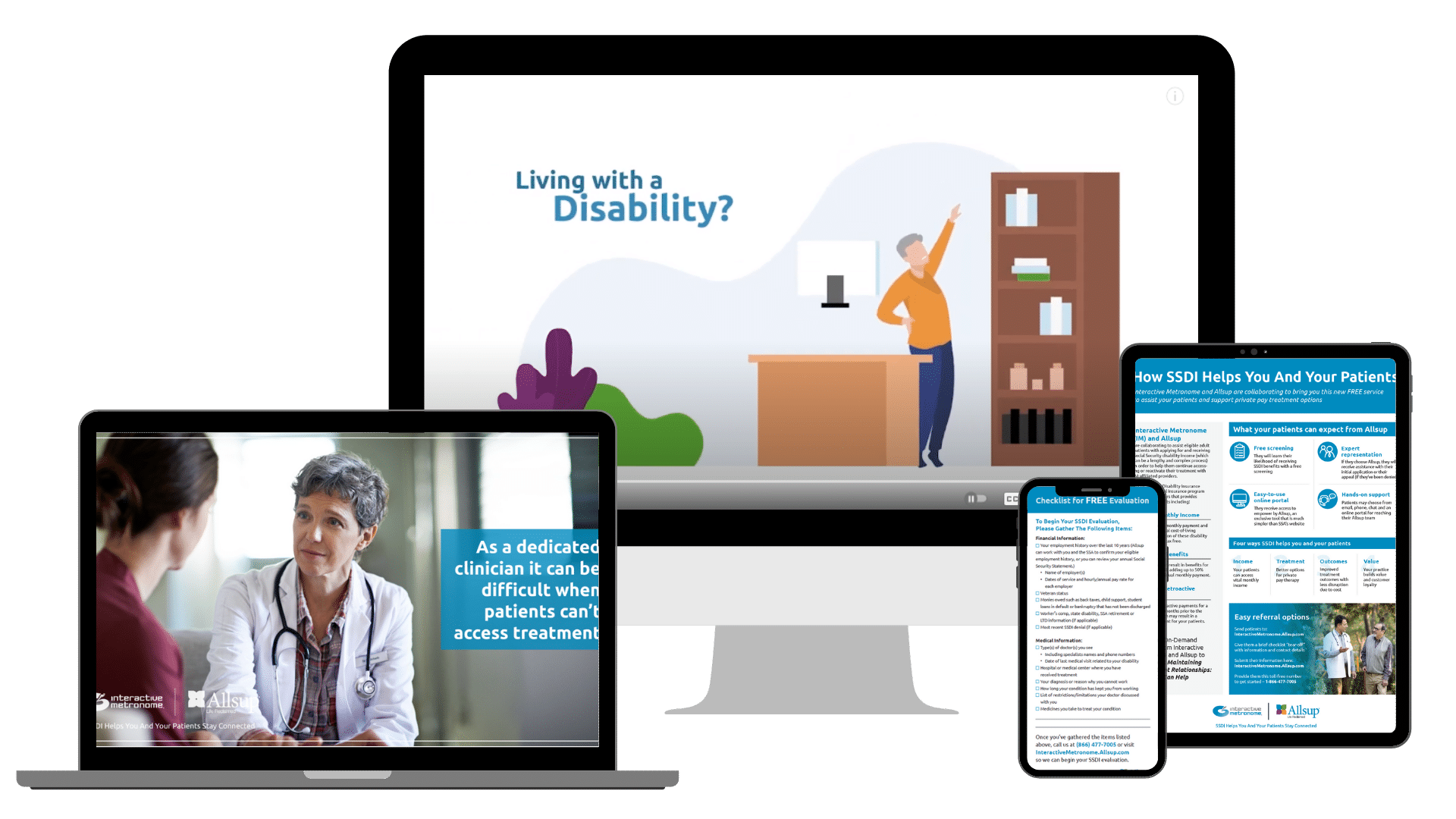 Sign up & get access to the Interactive Metronome & Allsup Resource page.
We've created the following resources to help you market SSDI to your clients.
Patient Promo Video
Marketing Email Templates
Marketing Flyer
SSDI Questionnaire
Tear Off Sheets
Employment Services Video
Plus earn a $50 Amazon Gift Card for referring 3 qualified clients
*You must be registered for the Webinar to receive the link for the Interactive Metronome & Allsup Resource Page.
Learning Outcomes:
Upon completion of this course, participants will be able to:
 Describe the importance of Social Security Disability Insurance and its role for working-age adults.
List the characteristics and types of diseases and health conditions that are most commonly approved for SSDI by the Social Security Administration (SSA).
Explain the three criteria that, when met by a patient, means they are likely to be eligible for SSDI and how to get connected with expert assistance in the evaluation process.
Describe the essential steps of the SSDI application and appeals process, which can be lengthy and complex for people facing injury and illness.
Understand your role as a therapy provider in helping to document your patient's medical condition and provide ongoing care.
Target Audience:
Providers treating adult patients (ages 18 to full retirement age) who have experienced severe injury or illness that may prevent them working, or returning to work, for 12 months or longer.
Presented by Tricia Blazier, J.D., Healthcare & Financial Planning Director for Allsup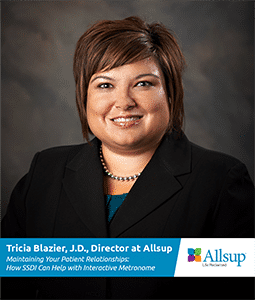 Tricia Blazier, J.D., is Healthcare & Financial Planning Director for Allsup, and applies her expertise and proficiency in healthcare issues and personal finances by helping individuals and providers, employers and insurance carriers to navigate complex government programs.
Her knowledge covers a range of healthcare, financial and benefits planning issues for people with disabilities and workers navigating benefits decisions, including applying for Social Security Disability Insurance (SSDI) benefits. She handles a variety of responsibilities with Allsup, including development of new products, services and partnership programs. She joined Allsup in 2007 as an appeals analyst, where she assisted claimants at the hearing level in securing their SSDI benefits. Since then, she has worked to develop new offerings to help those with serious health conditions access income, healthcare and seek financial and health well-being with assistance from Allsup.
She has a bachelor's degree from St. Louis University and she earned her Juris Doctor from the St. Louis University School of Law.
Allsup Customer Testimonial
Interactive Metronome Case Studies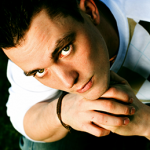 Read this case study about Adam, a 28-year-old male, who had sustained an anoxic event along with a seizure due to drug interactions. In addition to full cognitive treatment for his brain injury, Interactive Metronome (IM) training was added to his program to address both his cognitive and physical deficits.
"He indicated that he is now better able to concentrate, focus, and understand key points more clearly. He also said that he is less impulsive and has more patience."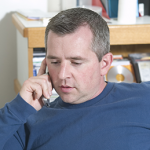 Read this case study about John, a 47-year-old male, that had suffered a CVA. IM was suggested as a modality to help improve John's therapy outcomes.
"John successfully passed his driving evaluation and began driving again. He even returned to work full time. John had met his goals and is happy to be back to his normal routine."