Sensory Processing Disorders – Free OnDemand Webinar!
Learn about the Sensory Processing Disorder subtypes and how therapists can utilize the Interactive Metronome (IM) to address self-regulation, sensory modulation, and motor praxis, including motor timing, coordination, and execution, to improve treatment outcomes.
CEUs

0.1 AOTA; 1.25 NBCOT PDUs (1.0 contact hour)
0.1 ASHA (1.0 contact hour)

PT/PTA & Other Disciplines Not Listed Above: If your discipline or state is not listed above, you may submit paperwork to your state board or association for CEUs if they allow you to do so. Please check with your state board/association prior to registering for this course.
Children with sensory processing disorders (SPD) have difficulty understanding and integrating sensory information from their environment that can impact the child's ability to participate in daily tasks and achieve "Joie de vivre" (joy of life). Children with SPD may seem disorganized, unaware, clumsy, over-reactive, and frankly "out-of-sync". Research indicates that children with sensory processing delays have difficulty interpreting the stimuli from their sensory environment and using internal adaptive behavior to calculate and use the sensory information effectively. This presentation will focus on the SPD subtypes and how therapists can use utilize the Interactive Metronome (IM) as a therapy intensive to address self-regulation, sensory modulation, motor praxis that includes motor timing, coordination, and execution. The presenter will provide research on the current use of the Interactive Metronome as a multidisciplinary treatment intervention for SPD, and analyze the evidence to support clinical reasoning for use by speech, occupational and physical therapists. Intervention strategies will be discussed with video examples and creative ideas to expand the therapist IM "bag of tricks" and help children become organized and "In-Sync" with their sensory world so they can be successful in all they do, including communication, social interaction, and daily activities.
This webinar will cover:
Sensory Processing Subtypes of Sensory Processing Disorder
Current research on IM and outcomes for children with SPD, discuss the research on predictive sensing in the role of motor planning and sensory processing
Strategies and use of IM to impact Sensory Regulation
Strategies and use of IM to impact motor praxis: ideation, timing, and execution.
Strategies and use how to expand the use of IM using sensory equipment to target sensory goals
This course welcomes:
Speech and Language Pathologist
Speech and Language Pathology Assistant
Occupational Therapist
Occupational Therapy Assistant
Physical Therapist
Physical Therapy Assistant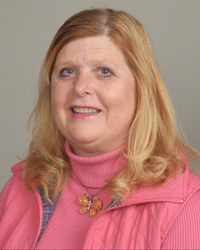 Susan A. Zapf, Ph.D., OTR/L, BCP, ATP is an Occupational Therapist and Assistive Technology Professional with over 27 years of experience working with the pediatric population in both private practice and the school-based settings. She received her undergraduate degree in Recreation, Park, & Leisure Studies from the University of Minnesota and her Master of Occupational Therapy (MOT) and Master of Occupational Therapy/Rehabilitation Technology degrees (MA) from Texas Woman's University. In April 2012 she graduated from Rocky Mountain University of Health Professions with a Doctor of Philosophy (Ph.D.) in Pediatric Science. Dr. Zapf's research emphasis is on Assistive Technology assessment and outcome effectiveness. She is Board Certified in Pediatrics through AOTA, certified in the Sensory Integration Praxis Test, and certified through RESNA as an Assistive Technology (AT) Professional. She is the primary author of the MATCH-ACES Assistive Technology Assessment and The Service Animal Adaptive Intervention Assessment. Dr. Zapf has presented throughout the United States and internationally on assistive technology assessment and implementation. She has also presented on sensory strategies in occupational therapy, and animal-assisted therapy.
Dr. Zapf is an entrepreneur and is the Owner and Clinical of The Children's Therapy Center, Inc., a prominent pediatric sensory integration clinic in Houston, Texas. Dr. Zapf is also the Owner and President of Children's Journey to Shine, Inc, an educational training company that educates healthcare professionals on assistive technology assessment and service delivery and provides therapy services that utilizes animals and nature as tools in therapy. Dr. Zapf is the President of Reining Potential of Texas, a non-profit organization that uses the horse in occupational therapy services. Dr. Zapf is adjunct faculty for the Ph.D. Pediatric Science track at Rocky Mountain University of Health Professions in Provo, Utah and teaches a course on assistive technology. As an occupational therapist, she is passionate about helping children and their families develop skills to reach their full potential and she believes that occupational therapy, assistive technology, and animals can be powerful interventions to assist in this process.
Introduction: Discuss Sensory Processing Subtypes of sensory processing
Evidence: Discuss current research on IM and outcomes for children with SPD, discuss the research on predictive sensing in the role of motor planning and sensory processing
Sensory Regulation: Strategies and use of IM to impact Sensory Regulation – discuss case examples with video
Motor Praxis: Strategies and use of IM to impact motor praxis: ideation, timing, and execution. Provide video case examples
Incorporating Sensory equipment into IM session: Strategies and use how to expand the use of IM using sensory equipment to target sensory goals.
Q & A
Children with sensory processing disorders (SPD) have difficulty understanding and integrating sensory information from their environment that can impact the child's ability to participate in daily tasks and achieve "Joie de vivre" (joy of life). Children with SPD may seem disorganized, unaware, clumsy, over-reactive, and frankly "out-of-sync". Research indicates that children with sensory processing delays have difficulty interpreting the stimuli from their sensory environment and using internal adaptive behavior to calculate and use the sensory information effectively. This presentation will focus on the SPD subtypes and how therapists can use utilize the Interactive Metronome (IM) as a therapy intensive to address self-regulation, sensory modulation, motor praxis that includes motor timing, coordination, and execution. The presenter will provide research on the current use of the Interactive Metronome as a multidisciplinary treatment intervention for SPD, and analyze the evidence to support clinical reasoning for use by speech, occupational and physical therapists. Intervention strategies will be discussed with video examples and creative ideas to expand the therapist IM "bag of tricks" and help children become organized and "In-Sync" with their sensory world so they can be successful in all they do, including communication, social interaction, and daily activities.

This webinar will cover:

Sensory Processing Subtypes of Sensory Processing Disorder
Current research on IM and outcomes for children with SPD, discuss the research on predictive sensing in the role of motor planning and sensory processing
Strategies and use of IM to impact Sensory Regulation
Strategies and use of IM to impact motor praxis: ideation, timing, and execution.
Strategies and use how to expand the use of IM using sensory equipment to target sensory goals

This course welcomes:

Speech and Language Pathologist
Speech and Language Pathology Assistant
Occupational Therapist
Occupational Therapy Assistant
Physical Therapist
Physical Therapy Assistant

Susan A. Zapf, Ph.D., OTR/L, BCP, ATP is an Occupational Therapist and Assistive Technology Professional with over 27 years of experience working with the pediatric population in both private practice and the school-based settings. She received her undergraduate degree in Recreation, Park, & Leisure Studies from the University of Minnesota and her Master of Occupational Therapy (MOT) and Master of Occupational Therapy/Rehabilitation Technology degrees (MA) from Texas Woman's University. In April 2012 she graduated from Rocky Mountain University of Health Professions with a Doctor of Philosophy (Ph.D.) in Pediatric Science. Dr. Zapf's research emphasis is on Assistive Technology assessment and outcome effectiveness. She is Board Certified in Pediatrics through AOTA, certified in the Sensory Integration Praxis Test, and certified through RESNA as an Assistive Technology (AT) Professional. She is the primary author of the MATCH-ACES Assistive Technology Assessment and The Service Animal Adaptive Intervention Assessment. Dr. Zapf has presented throughout the United States and internationally on assistive technology assessment and implementation. She has also presented on sensory strategies in occupational therapy, and animal-assisted therapy.

Dr. Zapf is an entrepreneur and is the Owner and Clinical of The Children's Therapy Center, Inc., a prominent pediatric sensory integration clinic in Houston, Texas. Dr. Zapf is also the Owner and President of Children's Journey to Shine, Inc, an educational training company that educates healthcare professionals on assistive technology assessment and service delivery and provides therapy services that utilizes animals and nature as tools in therapy. Dr. Zapf is the President of Reining Potential of Texas, a non-profit organization that uses the horse in occupational therapy services. Dr. Zapf is adjunct faculty for the Ph.D. Pediatric Science track at Rocky Mountain University of Health Professions in Provo, Utah and teaches a course on assistive technology. As an occupational therapist, she is passionate about helping children and their families develop skills to reach their full potential and she believes that occupational therapy, assistive technology, and animals can be powerful interventions to assist in this process.

Introduction: Discuss Sensory Processing Subtypes of sensory processing
Evidence: Discuss current research on IM and outcomes for children with SPD, discuss the research on predictive sensing in the role of motor planning and sensory processing
Sensory Regulation: Strategies and use of IM to impact Sensory Regulation – discuss case examples with video
Motor Praxis: Strategies and use of IM to impact motor praxis: ideation, timing, and execution. Provide video case examples
Incorporating Sensory equipment into IM session: Strategies and use how to expand the use of IM using sensory equipment to target sensory goals.
Q & A