Specialization Tracks
At Interactive Metronome we understand that treating a pediatric patient is far different than treating an adult cognitive patient or even a fall risk patient. We are proud to present a library of courses to bring you up to speed with what you need to know to treat Pediatric and Adult patients. So you don't feel overwhelmed with our over 80 course library, we have broken our specialization into 3 tracks. Each track is packed with what you need to know and then you have the option to take it a step it a further with our extracurricular on demand webinar library! Below is your IM Provider Path to Success!
1. IM Certification*
It all starts with Basic IM Certification, you can take this course Live or as a OnDemand- **Note for the OnDemand you need to own or rent the IM equipment
2. Coaching & Competency
Clinical Certification*
Refresh what you learned during the IM Certification Course and get more practical hands-on experience before training your first client. Upon completion, you will be eligible to register for the IM-Home Certification Coaching Course.
IM-Home Certification
IM was meant to be delivered as both an in-clinic and at-home program. Get confidence with the home-system on yourself using your IM-Home Demo unit before treating a patient. Upon completion, you will be listed on the IM Locator Board as an IM-Home Certified Provider.
IM-Home Specialist Certification
We know that you will have many questions when working with your first IM-Home client. This Program is will tell you everything you need to know from Ratings and Assessment to Motivation and Compliance. Upon completion, you will be listed on the IM Locator Board as an IM-Home Specialist.
3. Specialization Tracks

*Indicates a Required Course

3. Continuing Education

Cherry pick the other topics you would like to learn about or expand about with our over 80 course library sorted by interests groups. Please not we hold Live webinars each month and then these topics are offered OnDemand
Adult Specialization Track
Adult Specialization Track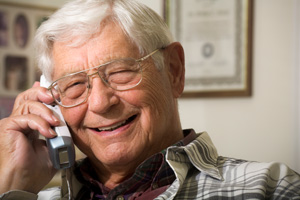 Every client presents to you with differences in medical status, cognitive and linguistic status, multi-system deficits, environmental issues and support systems. As with any treatment modality, a one-size-fits-all approach to your patients is a terrible idea.
Learn how to individualize clinical application of the IM from 18 through the geriatric age range. Participants will learn the skills necessary to adapt to often fluctuating clinical presentations with individualized treatment approaches that are engaging and motivating to the adult patient. We also take into consideration that the IM will be used at the inpatient bedside, the therapy gym or at home assisted by a caregiver. We'll show you how the IM is the most adaptable tool you'll carry in your therapy tool kit.
Self-Study Adult Best Practices Course: Cognitive Skills
Self-Study Adult Best Practices Course: Motor Skills
Pediatric Specialization Track
Pediatric Specialization
As with any therapy, optimal treatment outcomes are more easily attained when there are appropriate accommodations for age, developmental level, group dynamics and environmental factors. IM's individualized treatment approaches are engaging and motivating to the pediatric client.
IM's entertaining, game-like interface and easy-to-understand feedback will have your pediatric patient checking their scores after each exercise and reaching for new levels and rewards.
The IM allows you to increase the challenge and difficulty of the patient's task while their focus is on interacting with the IM. Our Advanced Pediatric Best Practice Course teaches IM's clinical application from infancy through age 18.
Get started on your specialization track today!
Pediatric Live Course Schedule
Innovative Pediatric Courses

It is important to tailor services to children, who may not have the strength, attention and cognitive development necessary to complete some IM tasks. Being flexible is the key to success and we've got plenty of information on unique strategies to use with IM assessment & training.