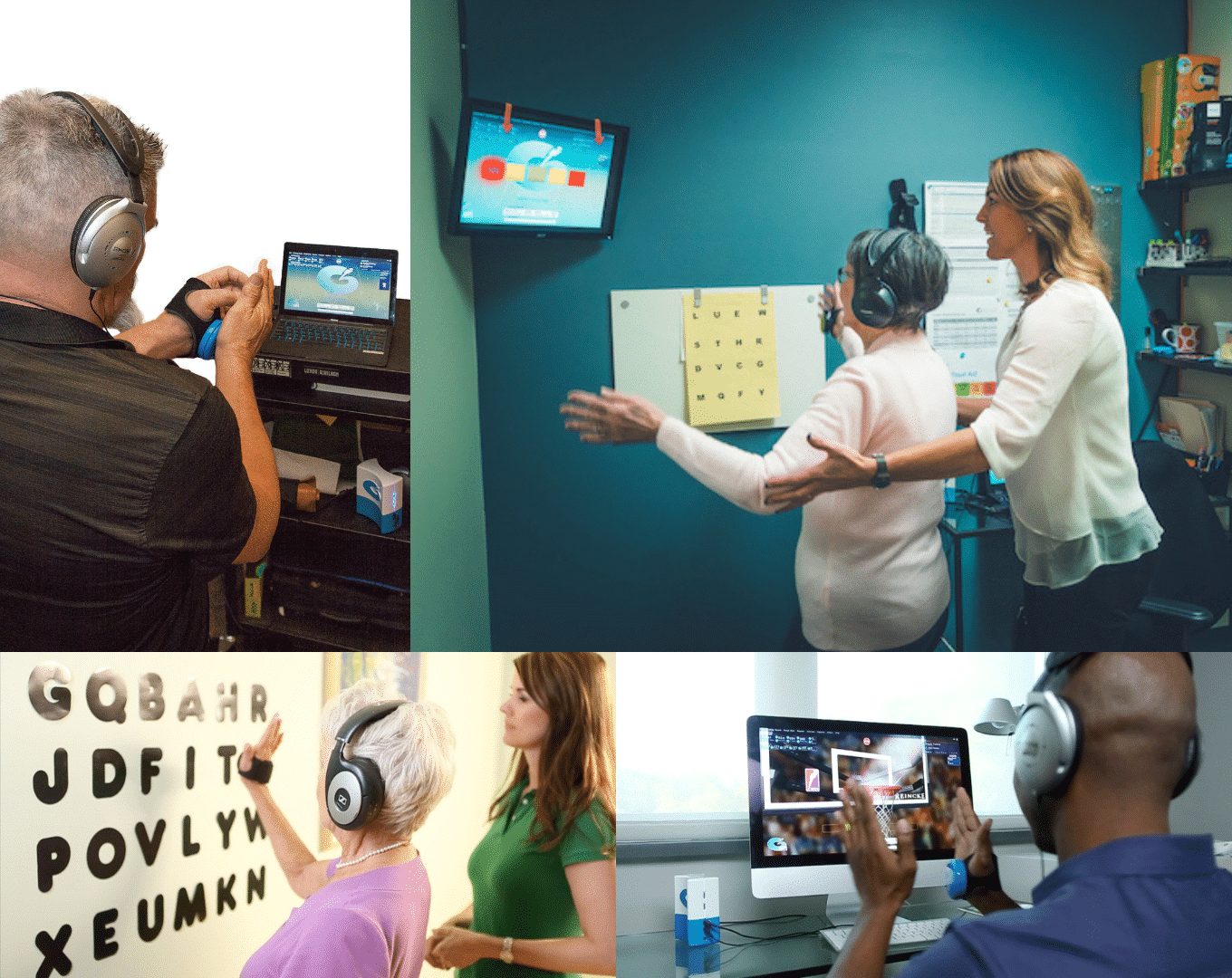 Target Audience:
This course welcomes the following professionals who have completed the Interactive Metronome Certification Course.
Speech and Language Pathologist
Speech and Language Pathology Assistant
Occupational Therapist
Occupational Therapy Assistant
Licensed Medical, Rehabilitation or Mental Health Professional
Music Therapist
Although adolescent/adult patients benefit greatly from auditory and auditory-visual IM, some continue to demonstrate deficits in visual processing, attention, and executive functions. This was the observation of a Speech-Language Pathologist (SLP) at a Level II Trauma hospital in St. Petersburg, Florida. In order to help these patients achieve further recovery, she developed several IM best practices that proved to be extremely beneficial to her patients. Spurred on by the treatment outcomes achieved by this SLP, other clinicians in her field developed and implemented additional best practices for the treatment of language processing and executive functions.
Across the U.S. in Arizona, another SLP reported integrating treatment tasks for Aphasia and Apraxia of Speech with IM, improving treatment outcomes for communication and language. This clinician has since developed best practices for using IM in skilled nursing facilities and with patients who suffer from dementia. This course contains helpful assessment and treatment strategies for the treatment of cognitive-communicative deficits in neurologically impaired adolescents/adults. Where applicable, specific treatment tasks, stimuli, and hierarchy are described in detail.
*Contact hours/CEUs are offered pending successful completion of a written exam at the end of the course.
Learning Outcomes:
Upon completion of this course, participants will be able to:
Enhance treatment outcomes for cognitive abilities using Interactive Metronome;
Demonstrate evidence-based practice through the appropriate use of objective & functional assessments to measure treatment outcomes;
Successfully implement IM best practices for remediation of cognitive abilities in neurologically impaired adolescents/adults in order to improve ADLs.
Note: This course covers information that pertains to licensed therapists and therapy assistants. OTA professionals must practice IM under the supervision of an OT.
Specific Learning Outcomes for Speech-Language Pathologists & Audiologists:
Describe 8 steps for improving visual attention & processing with Interactive Metronome;
Give 5 everyday examples of executive dysfunction;
Provide a minimum of 3 methods for integrating timing & rhythm training into cognitive-communicative therapy for adolescents/adults with neurological impairments.
*Note: This course covers information that pertains to licensed therapists and therapy assistants. SLPA professionals must practice IM under the supervision of a licensed SLP.