IM, training for the brain and body!
Cerebral Palsy (CP) is the most common motor disability in children, but also leads to problems with speech, vision and cognition. CP is generally associated with spasms, spasticity, uncoordinated and spastic gait, involuntary movement and postural problems. Additionally, many with CP also suffer from learning disabilities, epilepsy, vision problems and difficulties with communication. [expand title="Read More" swaptitle="Read Less"]
With Cerebral Palsy, it is important to work on coordinated, functional mobility AND cognitive deficits. That is where IM training can help. Although movement may initially be difficult for children with CP, IM training has been shown to help advance PT and OT goals by allowing users to work on flexibility, strength and endurance during traditional therapy sessions. IM training also allows clients to work on sustained attention, working memory, processing speed and motor coordination by going to the heart of the matter, timing.
Timing is a domain-general mechanism that has been shown to be deficient in several common conditions, including developmental disorders like CP. While domain-general might sound foreign, it is actually a principle at play right now in your brain. Timing in the brain (or temporal processing) is critical to speech, language and cognitive function. Timing is also the basis for attention, working memory and processing speed, all of which are critical for proper childhood development.
Timing is considered a domain-general mechanism because it works across so many other functional networks. It is essential in proper communication between the brain's functional networks. The efficient communication between the brain and body allows all systems to be working at peak levels. When everything is working at the optimum level, the brain's cognitive processes are free to work on attention, memory, processing and coordinating action.
In fact, a study from Baylor University reveals that students who received just
15 minutes of IM training four days a week in addition to language and reading intervention demonstrated significant improvement in reading rate, fluency and comprehension over students who just received language and reading instruction."
Read the Full Study Here
View the Infographic Here
Researchers aren't the only ones seeing great results. Clients see them, too.   IM training freed up Beth's processes to focus on the road ahead…literally. Beth was a teenager that just wanted to get out and drive. Unfortunately, her CP made that tough. Not with IM! A few weeks of IM training combined with a stretching routine and voila! Beth is on the road to success!
Check out more of our success stories below.
Plus, you can get all of these great benefits right from the couch. No more worrying about fitting training into your schedule. With IM-Home, your child is able to complete their training under the supervision of your therapist, but in the comfort of your own living room, bedroom, office, etc. Ask your Provider about IM-Home today!
IM is the only training program that improves timing in the brain in an organized, systematic, flexible and engaging format. Research shows that combining whole body movements with cognitive tasks leads to overall better outcomes. Interactive Metronome® is a patented and unique training tool that challenges thinking and movement simultaneously, providing real-time millisecond feedback to help synchronize the body's "internal clock." [/expand]
IM & CP Training
IM is a research-based training program that has been shown to improve deficits seen in those diagnosed with Cerebral Palsy

IM training has been shown to improve:
Attention and concentration
Auditory and language processing
Bilateral coordination
Motor skills
Balance and gait

In everyday life, children are seeing positive results in:
Academic performance
Coordination
Activities of daily living (ADLs)
Speech and language
Results with Interactive Metronome
Thousands of patients, case studies & clinical testimonials demonstate effectiveness
Feeling Frustrated?
Learn the FREE & EASY ways to help cope
Find a Provider
Find a Local Provider to Start your IM training today!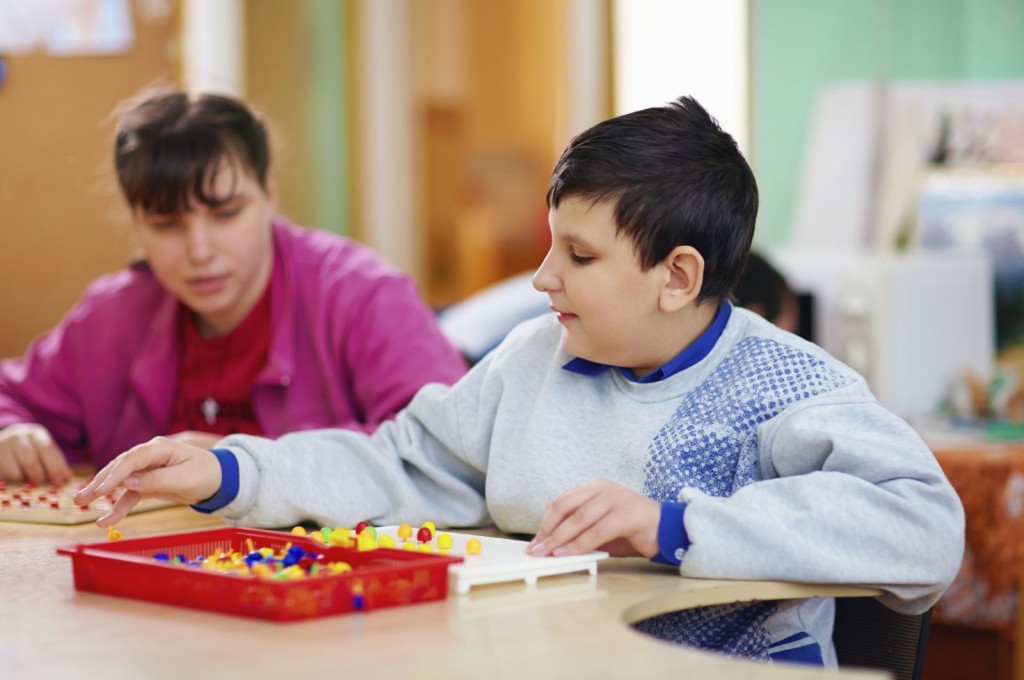 For help with CP and many comorbid conditions, look for Providers with our "Motor (Neuro/Ortho)" badge on our Provider Locator Board. Also, Providers with these badges have additional training for children from similar backgrounds and symptoms: Brain Injury/Stroke, Early Intervention and Innovative Pediatrics.