By Interactive Metronome - July 21, 2011
Welcome to our Blog!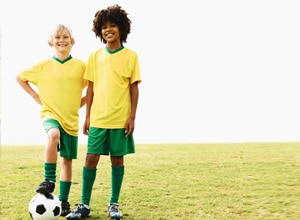 We're excited to launch the NEW IM-Home blog. This blog will be aimed at helping families and patients learn how integrating IM-Home into their overall therapy plan can achieve optimal brain and body outcomes. But don't worry; we won't only be tooting our own horn. In this blog we will discuss related neuroscience research, helpful home therapy tips, relevant news stories and other interesting brain tips and health facts. If you have any questions related to these topics, please send them to and we'll be sure to address them in a blog post.
This blog will feature many writers including veteran IM Providers, Researchers, IM clients and other prominent professionals in the neuroscience community. If you wish to be a contributor, please e-mail me at bricole@imhome.org.
I look forward to blogging with you!
Bricole Reincke
Vice President, Marketing
Brand Manager, IM-Home