By Interactive Metronome - May 18, 2017
Taking Charge of Your Life!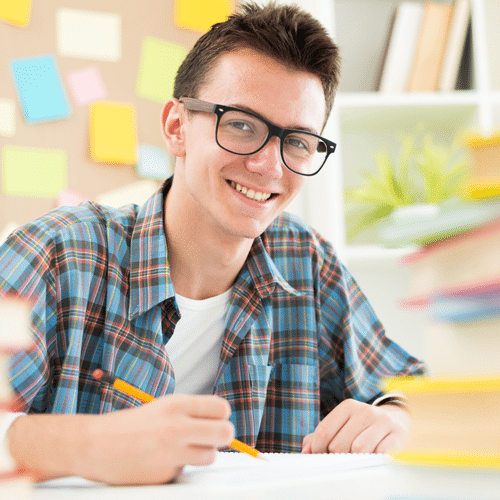 Samuel, an 18 year-old boy, was seen for a speech and language evaluation based on physician referral for speech-language deficits secondary to Autism and ADHD.  He is an only child and lives at home with both his mother and father. Since birth, Samuel has been admitted to the hospital on multiple occasions, once, for the treatment of his kidneys and later on, because he underwent a surgical procedure for the treatment of scoliosis. Samuel also has ongoing ear problems such as infections, increased wax and scar tissue due to the placement of four sets of pressure equalization (PE) tubes over the years. During the evaluation, his parents expressed concerns about Samuel's overall speech and language skills. They reported that he has difficulty with the following: reading comprehension, auditory processing, attention and focusing, following complex directions and conversational skills such as initiating, maintaining and terminating a conversation.
Interactive Metronome® (IM) was soon introduced as a treatment modality to help alleviate some of Samuel's speech and language issues. IM is the only training program that improves timing in the brain in an organized, systematic, flexible and engaging format. Research shows that combining movement and cognitive tasks leads to better overall outcomes and improvements in language and cognition, reading fluency and math skill, fine and gross motor control and coordination, and enhanced balance and gait. IM is a patented and unique training tool that challenges thinking and movement simultaneously, providing real-time millisecond feedback to help synchronize the body's internal clock.
Prior to starting IM training, Samuel was given the Long From Assessment (LFA).  The LFA examines timing and rhythm with the hands, feet, when crossing midline, in reverse movement sequences and when balance is challenged. The LFA is typically administered 3 times over the course of IM training (pre, interim, post) intervals; it consists of 14 tasks that are designed to create a baseline so that progress can easily be measured. Samuel scored in the extreme deficiency range during his pre-LFA.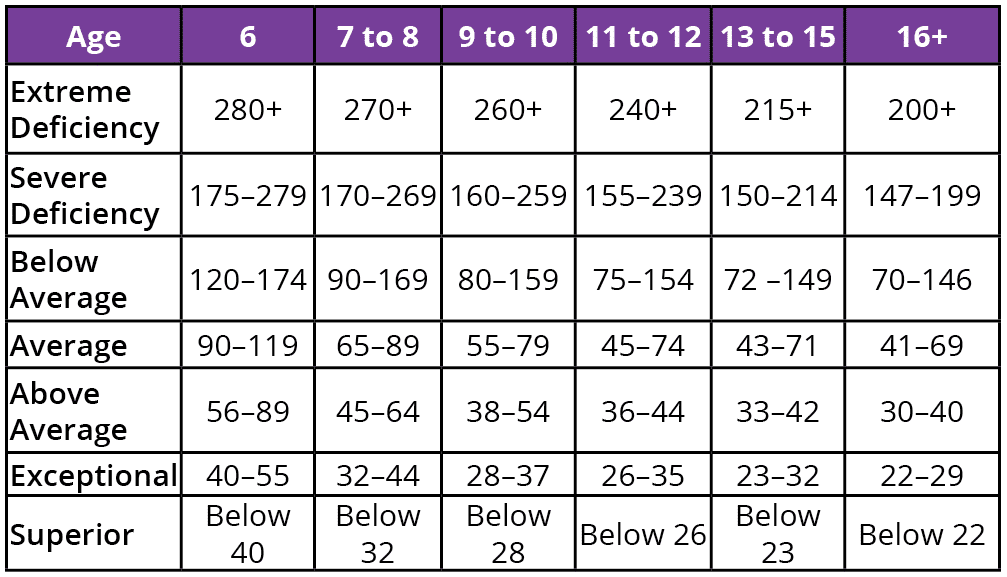 In addition to the Interactive Metronome® LFA, Samuel was also given the Test of Auditory Processing Skills-3 (TAPS-3) and the Oral and Written Language Scale (OWLS) to measure pre and post speech-language skills. The TAPS-3 was designed to assess the processing of auditory information that pertains to the cognitive and communicative aspects of language. The OWLS was designed to measure listening comprehension and oral expression abilities in children from age 3 to 21.
Samuel tended to be very pleasant and cooperative during most of the treatment sessions as long as his routine was not compromised. For instance, if Samuel's schedule needed to be adjusted or if increased demands were placed, he would get restless and agitated.  Over the next few weeks of IM training, however, he was able to monitor and adjust to schedule changes with increased flexibility while also taking on more complex tasks.
Once Samuel completed his IM training, he was given the LFA, TAPS-3 and the OWLS, to determine any gains. As suspected, Samuel had shown vast growth, he was now in the average range for IM and was showing improvements in listening comprehension, oral expression, phonological skills, memory and cohesion. Samuel's parents also reported other positive observations in his natural environment. His parents said, "Samuel seems to be more definitive in what he is trying to communicate."  He is "more vocal in expressing feelings, " and he "seems to have more of a take charge attitude – in a good way! Samuel has more initiative to do things."
Please contact Interactive Metronome® to find out how one of our wonderful Providers may just be able to help you be our next success story. What are you waiting for? Take your life back today!