By Interactive Metronome - June 5, 2015
Pat Beats Aphasia with IM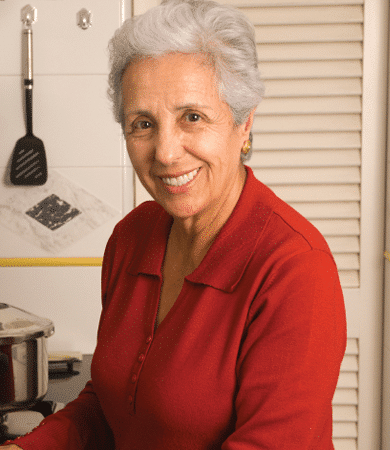 Aphasia is a neurological disorder that is caused by damage to the brain in the areas that are responsible for speech. The damage leads to acquired loss of some speech functions. The symptoms range from trouble recalling the correct words to a total loss of speech function. Aphasia is not a disease. Aphasia is itself a symptom of brain damage; it is most commonly seen in stroke victims, but brain injuries, tumors and even infections can lead to Aphasia.
Today, we want to share Pat's story. She was a registered nurse, taught and the community college and was a clinical supervisor; then, the unthinkable happened…Pat developed a brain tumor at the age of 59. The resulting Aphasia left her unable to recall the correct words and she had trouble processing complex information.
Sadly, Pat withdrew from her friends because she no longer liked being in groups. Also, her trouble with following directions made it almost impossible for her to follow a recipe. Pat loved to cook, but her daughter had to move back home to help her mother handle the daily activities around the house.
Pat's therapist suggested she try Interactive Metronome®, and within a few weeks she was making amazing strides. Although she needed extra time and attention early in training, by session seven, Pat reported that she was now able to follow recipes again. Before long, Pat was back to being active in her community and attending local poetry presentations!
After IM training, Pat not only had improvement in word recall, attention and complex processing skills like reading comprehension and multi-tasking skills, but she had improved balance and was working out with Wii Fitness®. It is great to see Pat today, back to being happy and independent.
Check out Pat's full story here.
Please contact Interactive Metronome® to find out how one of our wonderful Providers may just be able to help you be our next Aphasia success story. What are you waiting for? Take your life back today!