IM training is making forgetfulness a thing of the past!
Dementia is insidious and slow. The symptoms often appear sporadically, at times relatively mild, until one day the loss of function affects your life and those around you. It starts simple enough, you forget meetings, anniversaries, where your keys are, etc. Then, you feel scatterbrained, and if it isn't on a list it might as well not get done.
Dementia slowly progresses and may affect someone's life very little. However, at some point, nearly 75% of dementia cases enter the stages of Alzheimer's. Some never progress beyond mild cognitive impairments. However, it has become a growing concern as human life expectancy continues to increase; every day thousands of individuals deal with the onset of the disease. Read MoreRead Less
The cause of Alzheimer's, and all dementia, is still unclear, but scientists do understand the mechanisms and progression of the disease. What starts out as memory loss eventually leads to tangled fibers in the brain, a loss of white and grey matter, behavioral changes and ultimately death. Over time, the neurons in our brain lose the ability to communicate with each other and will die as a result. Once the damage reaches the hippocampus, individuals will begin to lose memories and the ability to learn, thus impairing many activities of daily living (ADLs). Eventually, the loss of motor function, memory and decision-making skills will rob a person of their ability to care for themselves.
The complex nature of Alzheimer's disease has made treatment difficult, and only recently have doctors begun to address the underlying disease processes. Since Alzheimer's begins affecting neurons long before most people notice any symptoms, new forms of treatment are being designed to stave off this initial damage to the functional brain network.
Unfortunately, Kathy began feeling the effects of Alzheimer's long after the disease's onset. She felt like a shadow of her former self, an empty shell. Alzheimer's had stolen Kathy's spark, but that didn't sit well with Kathy or her husband; they did something about it! Despite years of regression, Kathy is back to herself with the help of IM training. That means that Kathy is out of retirement, even in her late 60's. She isn't just back to laughing and shopping, she is back working as an upholsterer!
Interactive Metronome® (IM) is designed to restore and strengthen the brain's functional network. Maintaining temporal processing speed is essential to your brain's ability to understand spatial relationships, focus attention, control motor movement, process speech, remember information and even wake up in the morning. IM's exercises use complex, precisely timed movements that are mixed with focused attention, cognitive processing and decision making to activate and synchronize the timing in the brain.
Not only does IM therapy help prevent the progression of Alzheimer's, but it can help to restore previously lost functions. That is because timing is a domain-general mechanism. The domain-general mechanism of timing is a "jack of all trades" mechanism that manifests itself in walking, fine motor control, speech patterns, ability to attend over time and overall efficacy of brain communication.
With IM-Home, you don't even have to leave the comfort of your own home. Some days it just hurts worse to get up and go to therapy. No more worrying about fitting training into your schedule, the pain or the cost of reaching your Provider. Now, you can complete your training under the supervision of your Provider, but in the comfort of your own living room, bedroom, office, etc. Ask your Provider about IM-Home today!
IM & Alzheimer's/Dementia Training
IM is a research-based training program that has been shown to improve deficits seen in those who have been diagnosed with Alzheimer's Disease or are suffering from Dementia.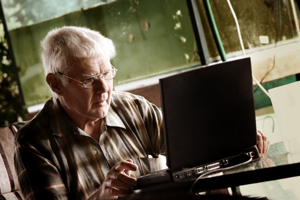 IM training has been shown to improve:
Attention and concentration
Memory and processing
Control of impulsivity
Mood regulation
Fine and gross motor skills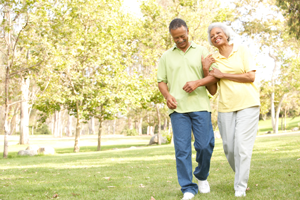 In everyday life, people are seeing positive results in:
Working memory
Activities of daily living (ADLs)
Reading and speech fluency
Spatial awareness
Results with Interactive Metronome
Thousands of patients, case studies & clinical testimonials demonstate effectiveness
Feeling Frustrated?
Learn the FREE & EASY ways to help cope
Find a Provider
Find a Local Provider to Start your IM training today!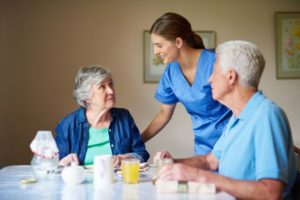 For help with Alzheimer's, Dementia and many related conditions, look for Providers with our "Other Neurological Conditions" badge on our Provider Locator Board. Also, Providers with these badges have additional training with similar disciplines and symptoms: Brain Injury/Stroke, Home Health/SNF, Motor (Neuro/Ortho), Speech/Language.